It's Valentine's Day — what Valentine's day gifts did you get for yourself?
Okay, but seriously. It's obviously too late to be buying something for your girlfriend (unless you're in a long distance thing and have some leeway on timing — buy your girl this stuff with rush delivery, she'll thank you), so if you're reading this you're looking to buy yourself Valentine's Day Gifts, as you should!
Whether I'm single or in a relationship, I always get myself Valentine's Day gifts because I'm worth it!
And you are worth it too.
So, for every ugly stuffed animal and tragically basic Tiffany's necklace an ex-bae got you, here's some sexy lingerie, killer heels, and skintight latex that you'll like much better.
Here are the 8 Valentine's Day Gifts You Should Buy Yourself!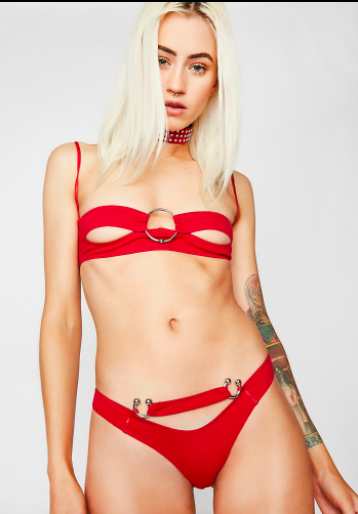 The Carrie Bralet in Red, $85, Dolls Kill  
The Sins Brief in Red, $65, Dolls Kill 
The only thing I hate about lingerie is I always wish I could show it off to more people, but this set is perfect for layering with mesh, fishnet, and more to make it work as outerwear. Or, maybe rock the bra under a suit for a dominatrix-CEO vibe? The opportunities are endless.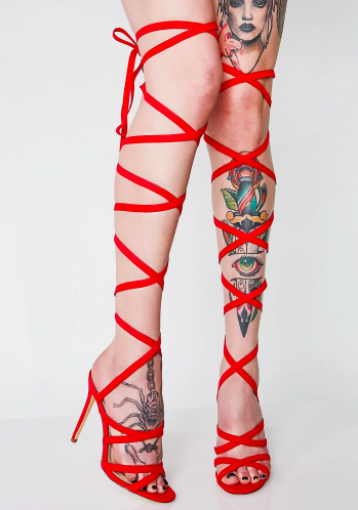 Strappy Garter Heels, $35, Dolls Kill 
A pair of heels that'll turn heads (and break hearts) for only $35? Sounds a little too good to be true, but maybe it's love?
Heart Shape Sunglasses, $4.69, Zaful 
I purchased a very similar pair of these at Warped Tour one year and wore them to death (literally — the lens cracked and I was still wearing them). I think it's time for me to grab a new pair and for $5 I'm down to try these (even if I wouldn't normally trust my face shape to buy glasses online).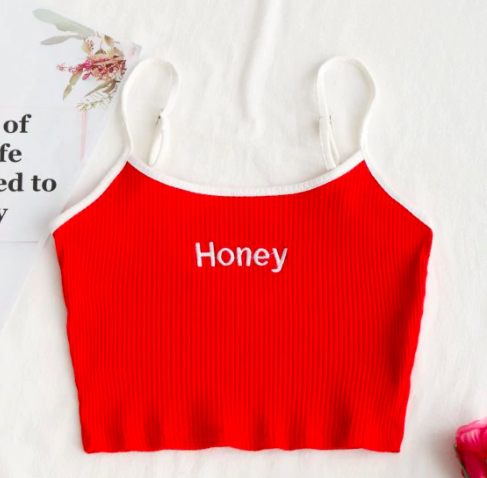 Ribbed Cropped Honey Embroidered Tank Top, $10.99
The perfect tank for summer day-drinking that's not quite a going out top, but definitely NSFW either — especially if you rock it sans bra like I know I'll be doing. Also only $10!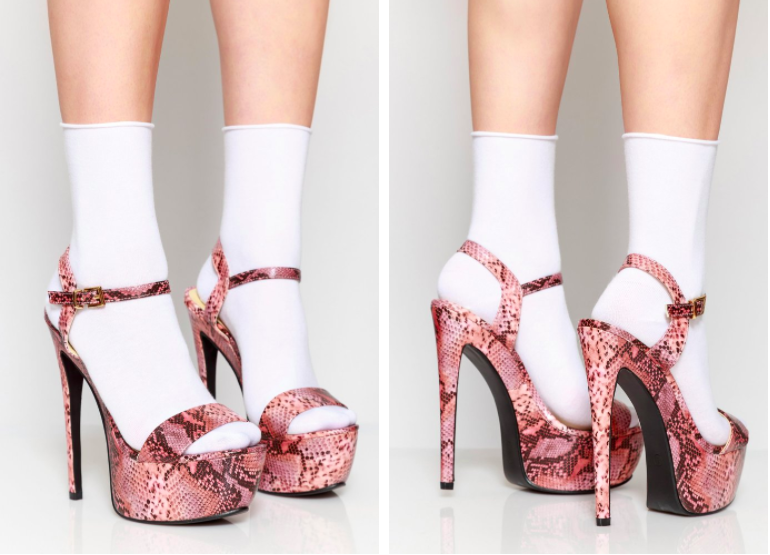 Sweet Serpent B*tch Platform Heels, $39, Goodbye Bread
These are very reminiscent of Pleasers
, but are a little more street-style worthy. The blush pink will basically go with anything and the snakeskin will add some sweet edge to any outfit. BTW, these also come in a hawt orange [BUY THEM HERE], but I thought the pink was a little more appropriate for Valentine's Day gifts.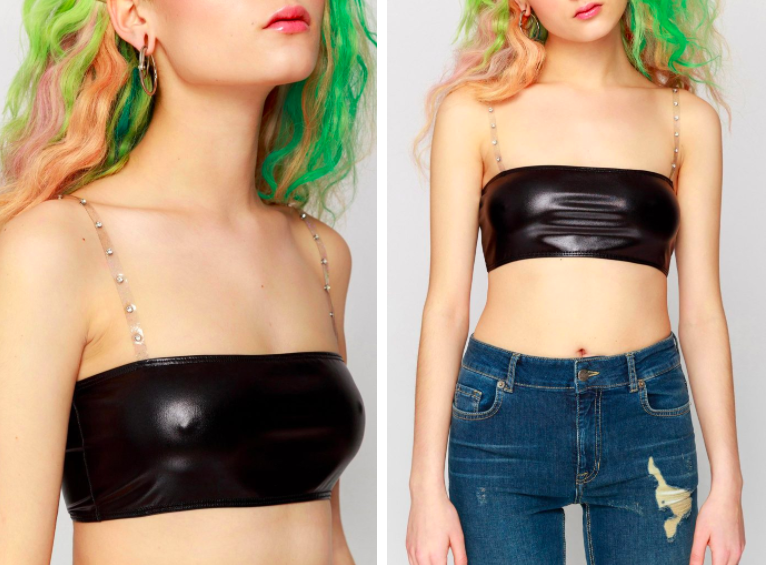 Vinyl Crop Top With Diamante Straps, $46, Jaded London
Black is totally acceptable for Valentine's Day gifts — as long as it's shiny and slinky. I personally don't love the way this is styled on the model, but it would look great with a black skirt for a two-piece look, or a killer pair of flare pants. Or, you know, as a regular bra, but with more statement-making straps.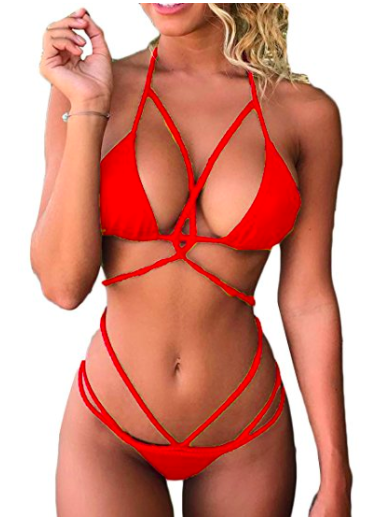 Braid Cutout Brazilian Bikini, $16.99, Amazon
Who said you need a man to tie you up? For under $17 you can tie yourself up and look hot af doing it.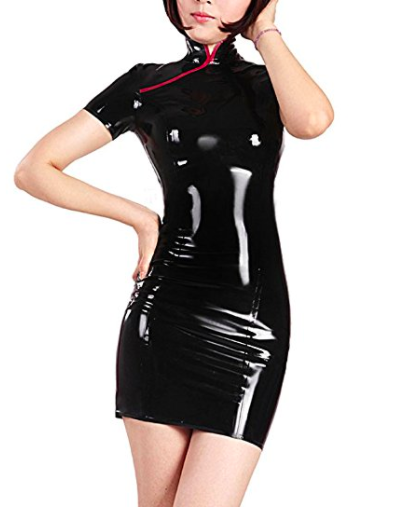 Latex Rubber Back Zipper Mini Dress, $84.99, Amazon
Latex is so nice in theory, but not as nice in practice — or on my paycheck. I personally love Jane Doe Latex, but this dress that's available on Amazon is tasteful and super cute. Maybe you have a better event to wear this to and I can live vicariously through you?
Cover Image by @KD.Photo