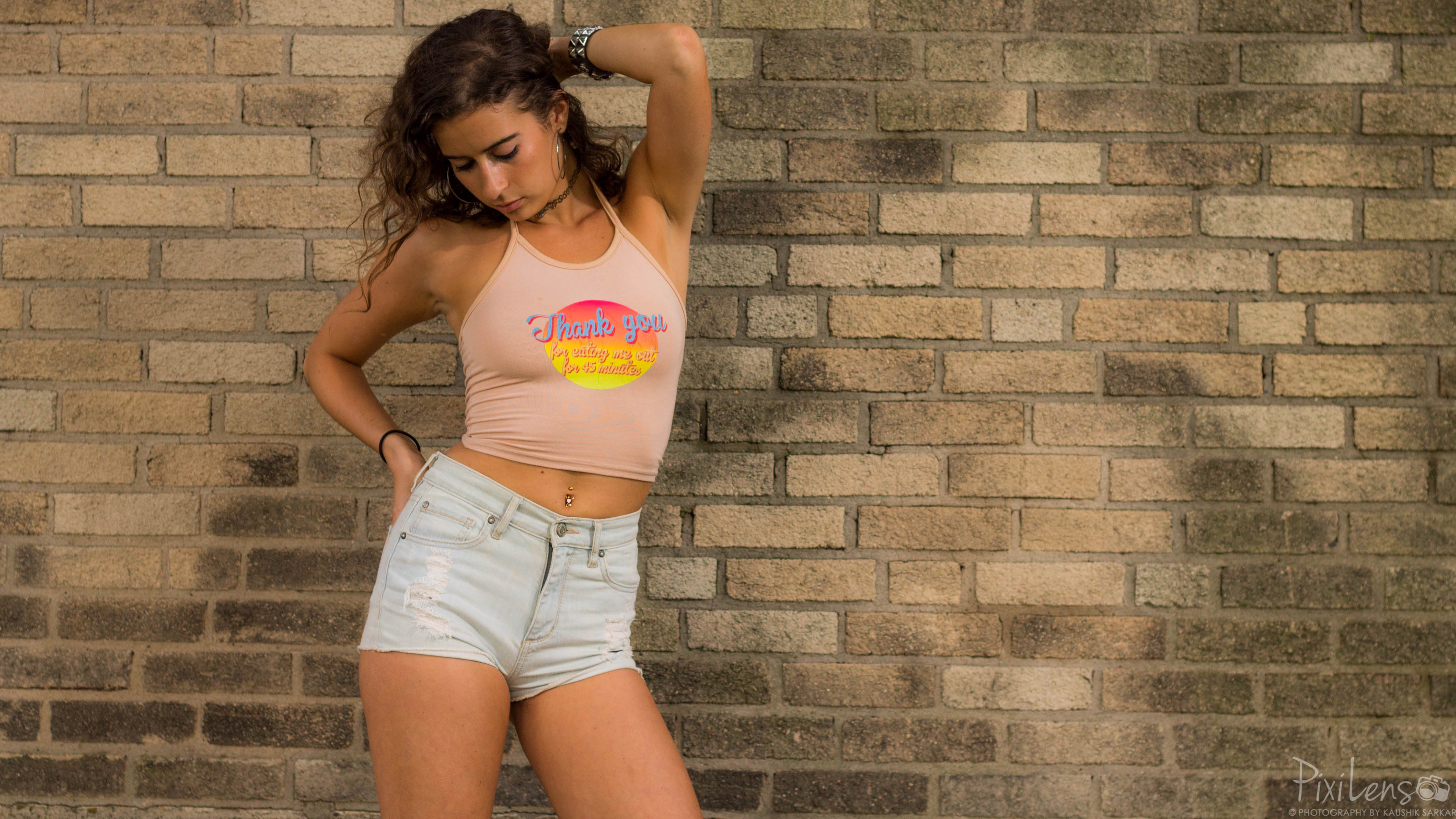 In the fourth grade I bought a t-shirt from Wet Seal that had silhouettes of gingerbread men on the front and the words "Bite Me" on the back. This shirt was essentially my calling.
First off, I fucking love gingerbread men. Second off, I love shirts that make people feel uncomfortable/confused/shocked. Tbh, in the fourth grade I probably thought this shirt was badass as fuck and I probably casually walked backwards away from my mom so that she couldn't see what the back of my shirt said.
I still like the type of shirts with sayings that are only appropriate for certain occasions (or anytime anyplace if you DGAF).
If you're looking for a shirt that'll piss your mom, your professor, or your boss off, I recommend O-Mighty.
Well, actually, IDK if I recommend them because their shirts are overpriced, shipping takes forever, and the quality is shit. But I didn't figure that out until after I had already purchased this shirt. It says "Thank you for eating me out for 45 minutes." But it's actually so small and casual that people can't even tell unless they want to subtly stare at your tits for a full minute.
If you're not trying to wait a full month to receive your shirt and/or you don't want to spend $60 on a top that you can only wear on the weekends, I've picked some of my faves from Alien Outfitters and Dolls Kill. If you're interested in anything from Alien Outfitters, use my code ASHLEYU15 for 15% off your order!
As for the rest of the outfit, the shorts are from Garage (similar style here) and the sneakers are UNIF (Similar style by Vans here). The studded cuff is also from Dolls Kill and the choker is something I've had since 2002 and waited until now to bring out of my closet again. Isn't it awesome when that happens?
Do any of you guys have shirts with funny shit on them? Share in the comments 🙂
Thank you to Pixilens for the photos!