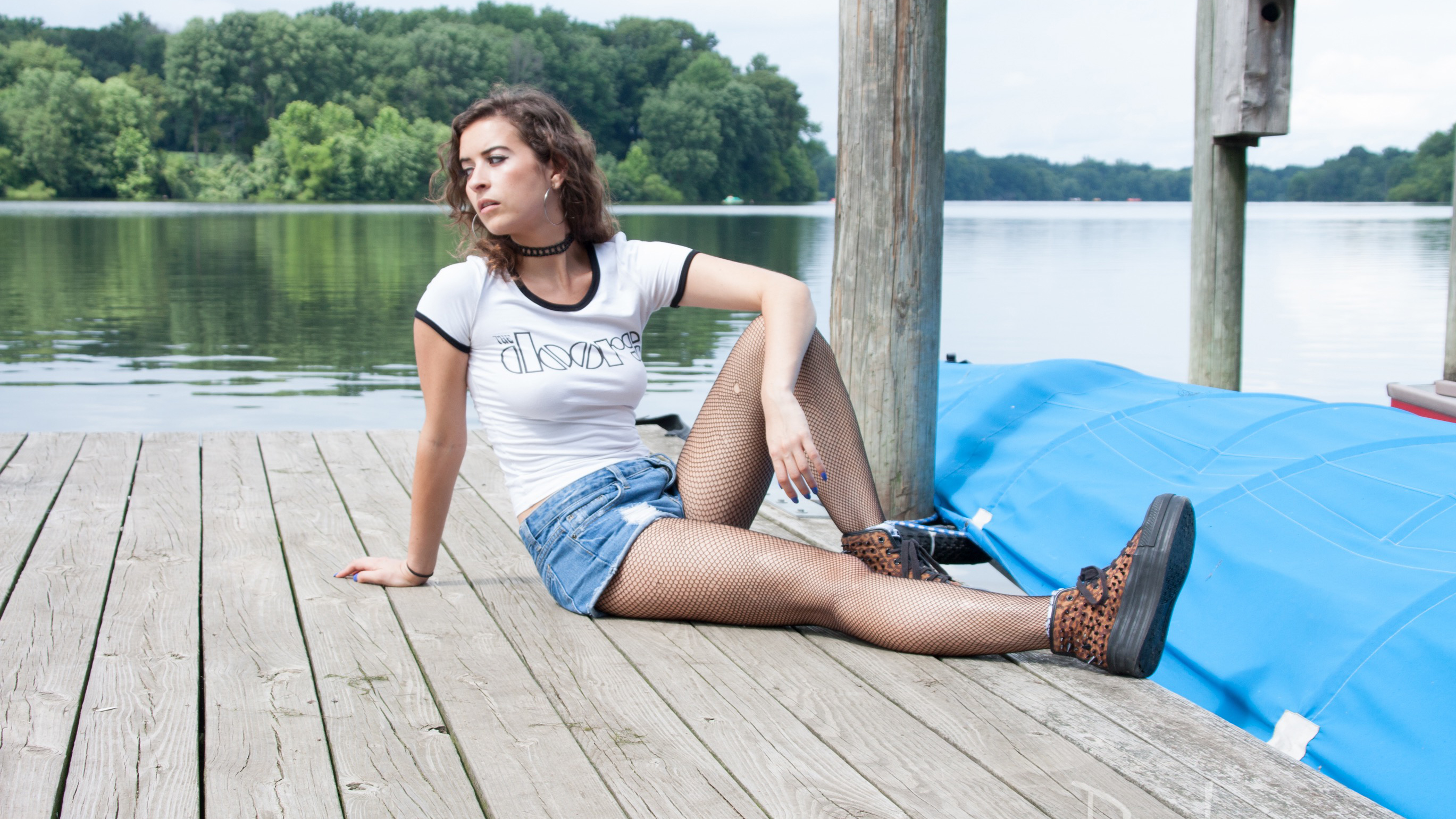 Just like Metallica and heavy metal T-shirts, fishnets have suddenly become trendy.
I'm all for it, because I'll take any excuse to dress like the emo chick that I truly am. But it's can still be a challenge to incorporate the fishnets into a daily look without looking like a dominatrix or an extra from a punk-rock music video.
I attempted to wear an old pair of fishnets with a casual outfit, but I'm not sure it really worked for me. Since taking these pics, I've figured out how to wear fishnets a little more successfully (or so I think).
Regardless, here's this look anyways. Let me know what you think of it in the comments section!
Top: H&M (similar here)
Shorts: Forever 21 (similar here)
Shoes: UNIF