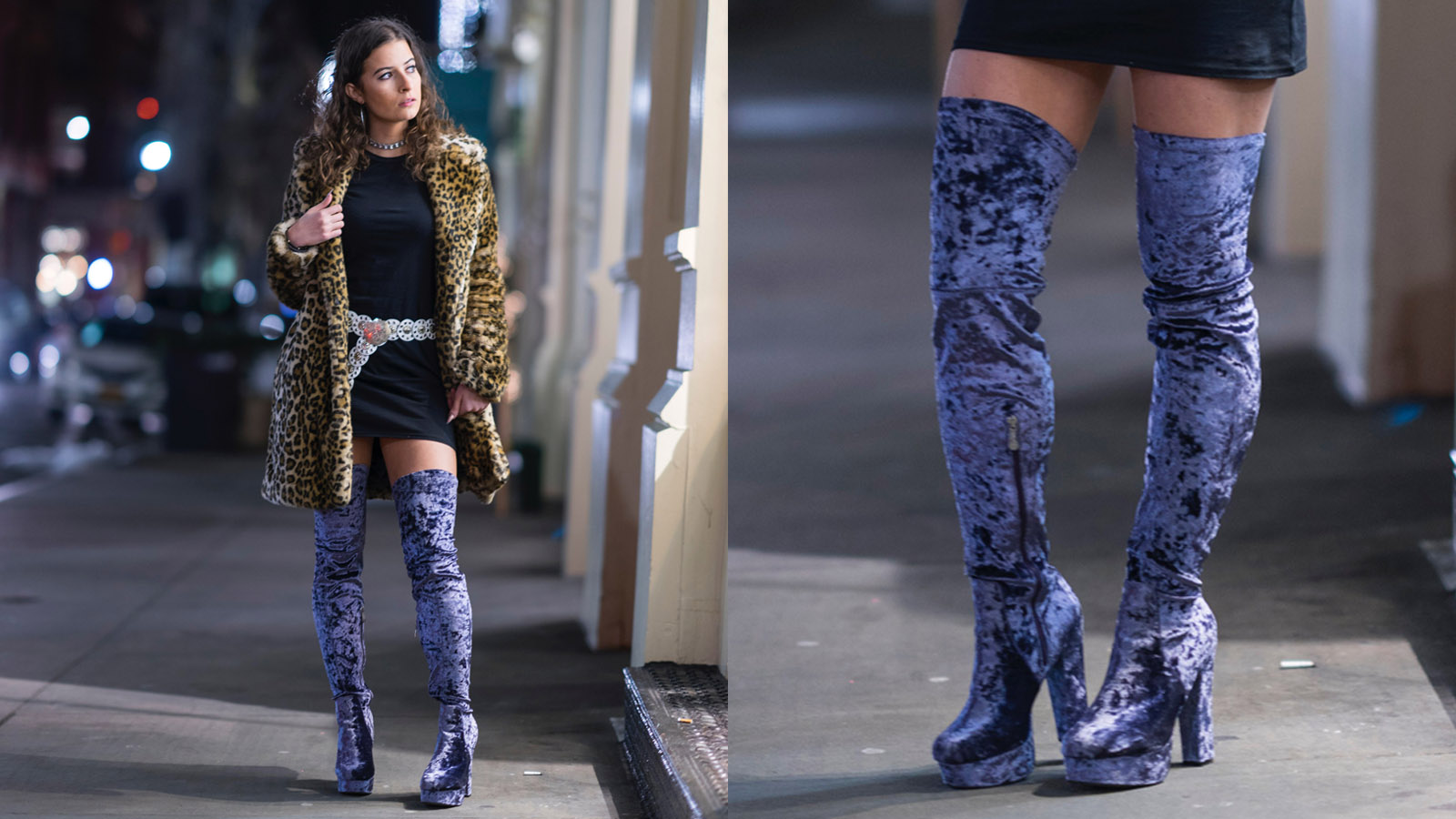 Online shopping has reached its peak.
Seriously, whereas five years ago people wouldn't dare ordering swimwear or jeans online, today it's no biggie. Not to mention that you can also order your groceries, your drugstore products, and pretty much anything else you could ever need with a click of a button.
I hopped onto the online shopping trend early, probably because I've been blessed with body proportions that are pretty damn close to the sample size, so I've never been someone that had difficulty finding things that fit.
People would always say things like, "how do you buy so much online? Isn't it annoying having to return stuff?" But I had gotten so used to online shopping that I usually had a good eye for what would look just as good in person as on my computer screen. Sometimes I'd go through detailed measures like chatting up the online sales people to ask them to measure a hemline or waistline, just to be safe.
But lately online shopping has been failing me, and I think it's partly because there have been so many fast fashion, online only retailers popping up. Plus, retailers that I used to swear by for online shopping, such as Nasty Gal, have had serious declines in quality, which also equates to ill-fitting items most of the time.
Regardless, I still was dead-set on buying over-the-knee boots online, because there seemed to be such better options in online stores. It took me a bit of time to realize that this was a mistake.
First, I tried ordering a pair of latex-looking boots from Dolls Kill, made by Cape Robbin. They actually looked amazing for the price ($68), but when I put them on, they were slightly too tight on my thighs, so I sadly had to return them. This ended up costing me about $15 since Dolls Kill doesn't do free returns, which is one thing I really dislike about shopping there.
Then, I asked my boyfriend to buy me a pair of boots from Public Desire for my birthday. While the boots were super affordable (around $60), and looked relatively nice in person, they would fall down my legs as I walked. They did have an adjustable tie on the thigh, but no matter how tight I tied them, they'd still fall down.
After attempting to returning those (my boyfriend still hasn't been refunded, a month later), I asked my boyfriend to buy a pair of Vince Camuto ones from Nordstrom Rack, which had a Cyber Monday price of about $100. They looked and fit great–at first, but after walking around in them the heel area gave me horrible blisters.
Finally, I went to my trusty Philadelphia boutique for cheap shoes and found this pair of Cape Robbins boots in an amazing purple crushed velvet for $40! They were half a size too big for me, and the thigh area was a bit loose, but a woman in the store suggested that I get them taken in by a tailor. At this point, I figured it was worth it. I took them to a tailor in my hometown over Thanksgiving, and even though it was $45, I really liked the boots so I sucked it up. It helped, although they still fall down when I am speed walking through the streets of NYC, which is kind of a bummer.
After returning the boots to Nordstrom Rack last weekend, I went across to the Bloomingdales Outlet and found another great pair of black leather boots by Marc Fisher that were on their second markdown, and only $65! These fit great and had a nice leather elastic tie built in for fit around the thigh. Unfortunately, now that I finally have a basic black pair of over-the-knee boots, it's way too cold to wear them with a mini skirt like I originally planned. But hey, there's always the spring.
Fishnet Top: Lady Love Philly
Dress: Ragged Priest from Goodbye Bread (2 dresses in one, and on sale!)
Boots: Cape Robbin
Belt: Vintage
Choker: Lady Love Philly
Coat: Calvin Klein from Century 21
Choker: Bauble Bar
Photos by Zachary Zirlin Photography