Looking for the best cheap eats in Denver? Well, so was I when I went to visit a friend there back in September. Thankfully, I asked for recommendations from my Zipkick crew and a few travel FB groups I'm a part of, and they delivered!
So, alas, nearly four months after my trip to Denver, I am going to highlight some of the best food I ate there  — all of which are definitely budget (and Instagram) friendly!
On the bright side, maybe those of you heading to Denver to ski can benefit?
BTW, the dollar signs next to each spot are based on their $ rate on Yelp, so it's out of four $ signs, a.k.a all these places are super affordable!
So, without further ado, I present to you:
The Best Cheap Eats In Denver That Will Also Look Good on Instagram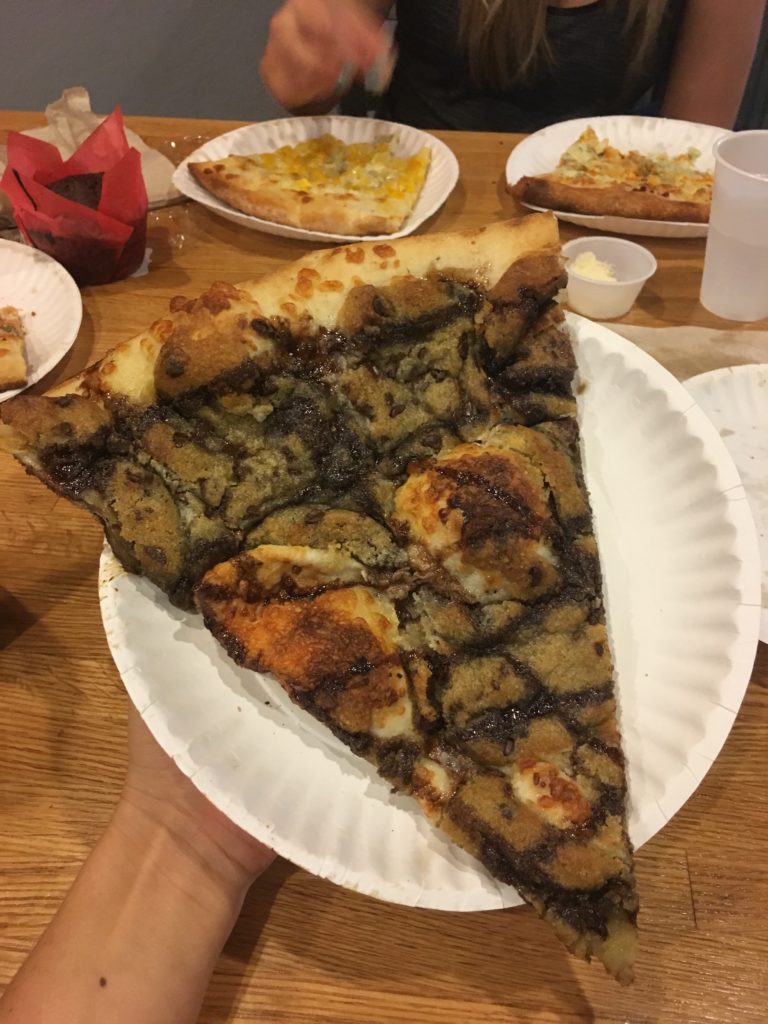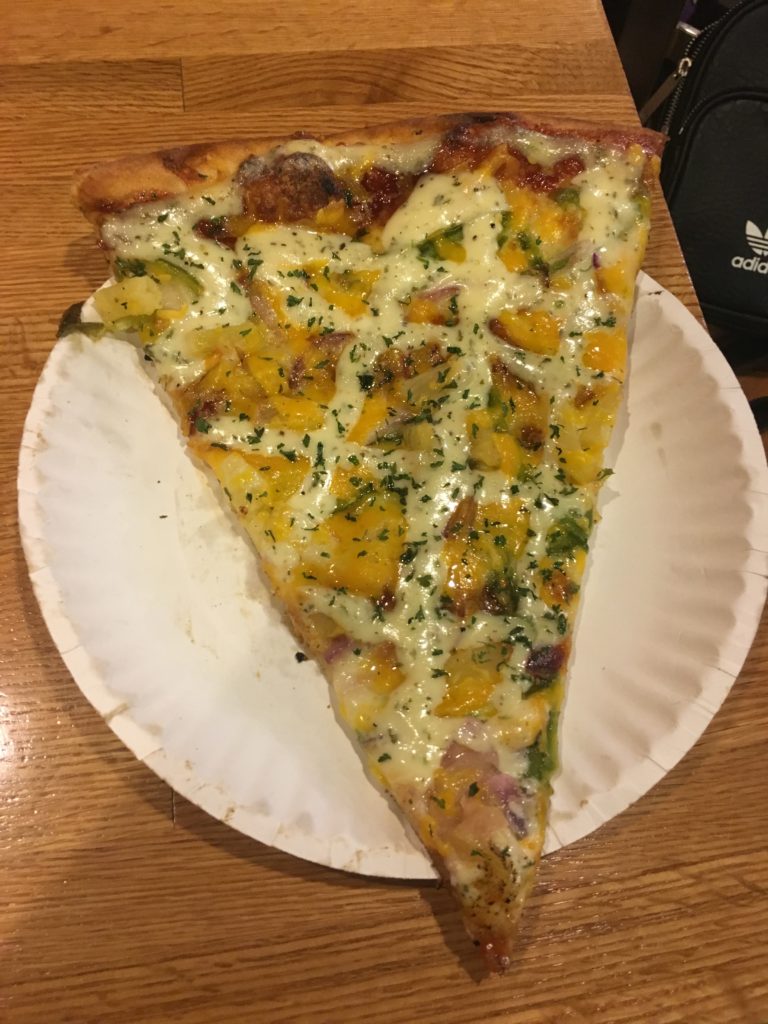 The only thing than I love more than a boss b*tch is cookie dough pizza. I was alerted to this dish after spying a post from my friend @the_hunger_diaries. Did I enter into a major food coma after ingesting these two giant slices? Yes. Do I regret it? Absolutely not. I honestly wish I had the capability to eat more, because there were so many delicious looking flavors. As an added bonus, they were pet-friendly and have vegan, GF, and vegetarian options. Win-win!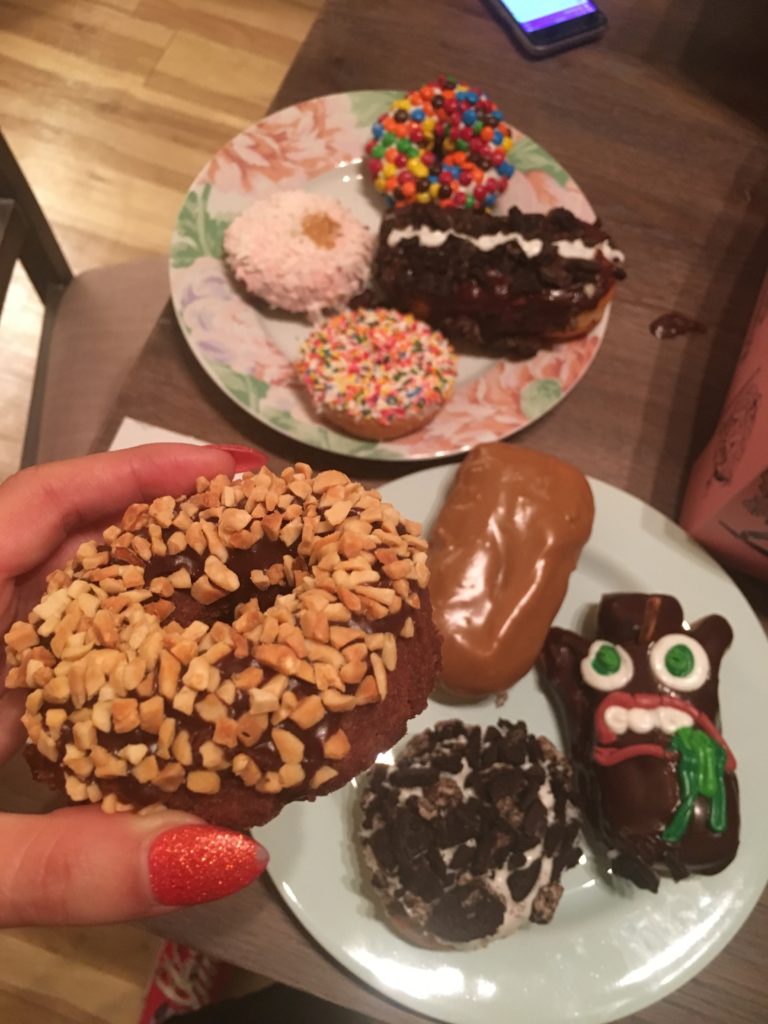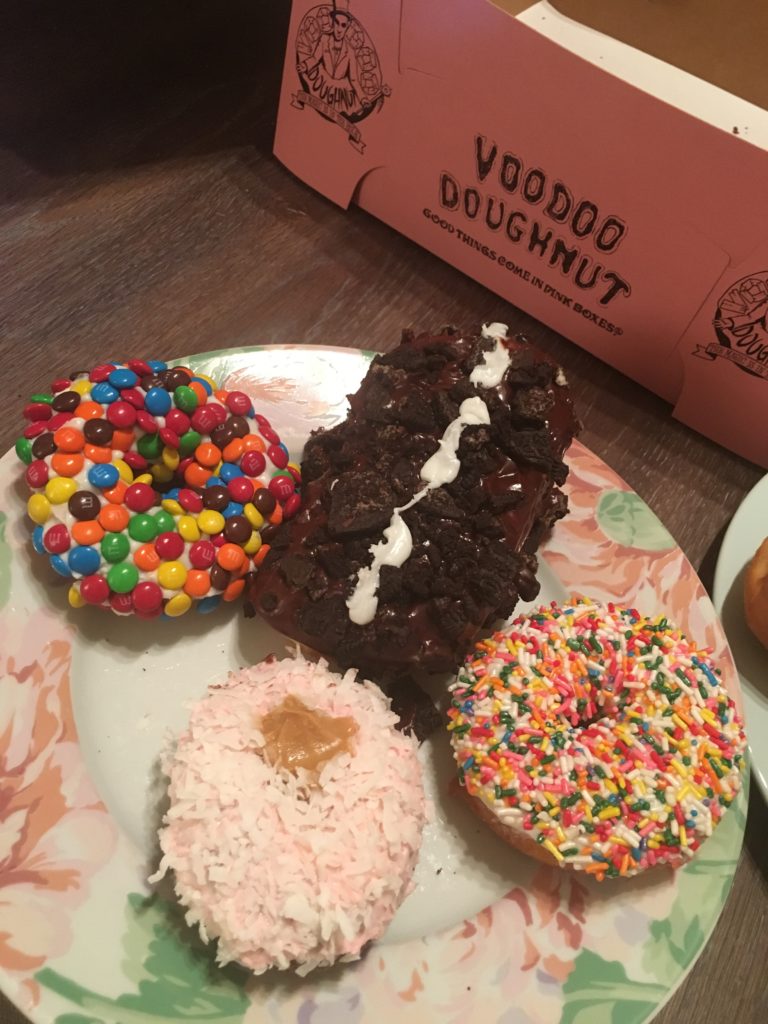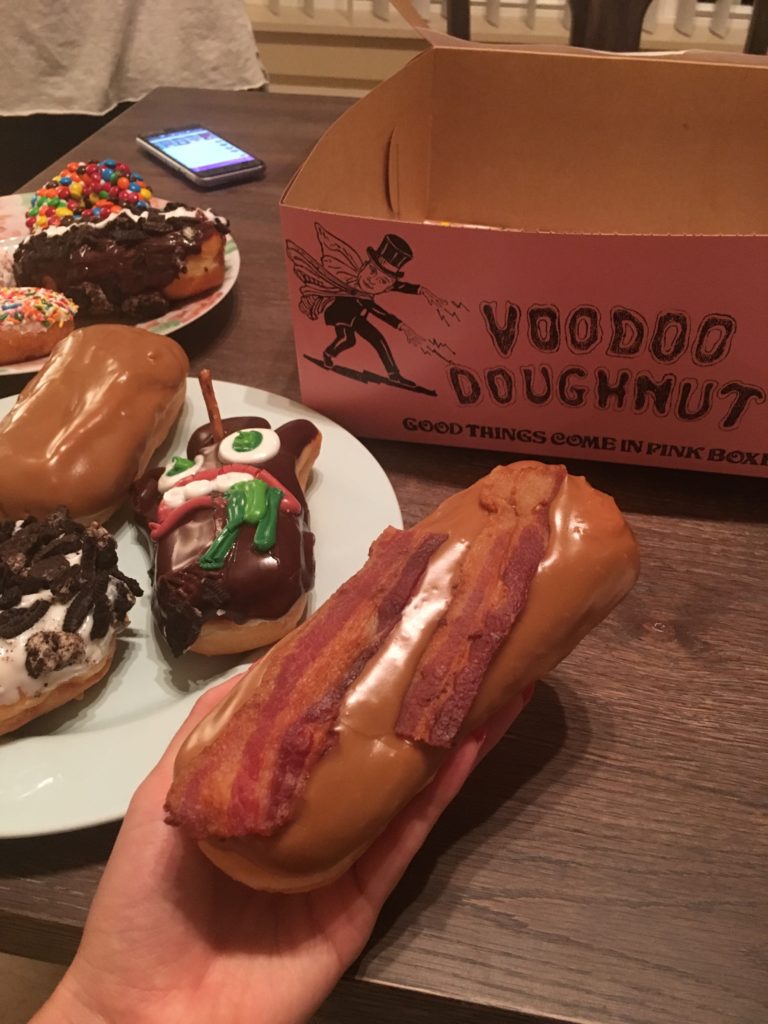 Again, donuts and slightly sexual puns are a winning combo for me. Their slogan is "The Magic Is In The Hole." If you're a foodie on Instagram (or just on IG in general), you're sure to have seen someone posing in Voodoo Donuts' cute, pink storefront before. And now, that person is me.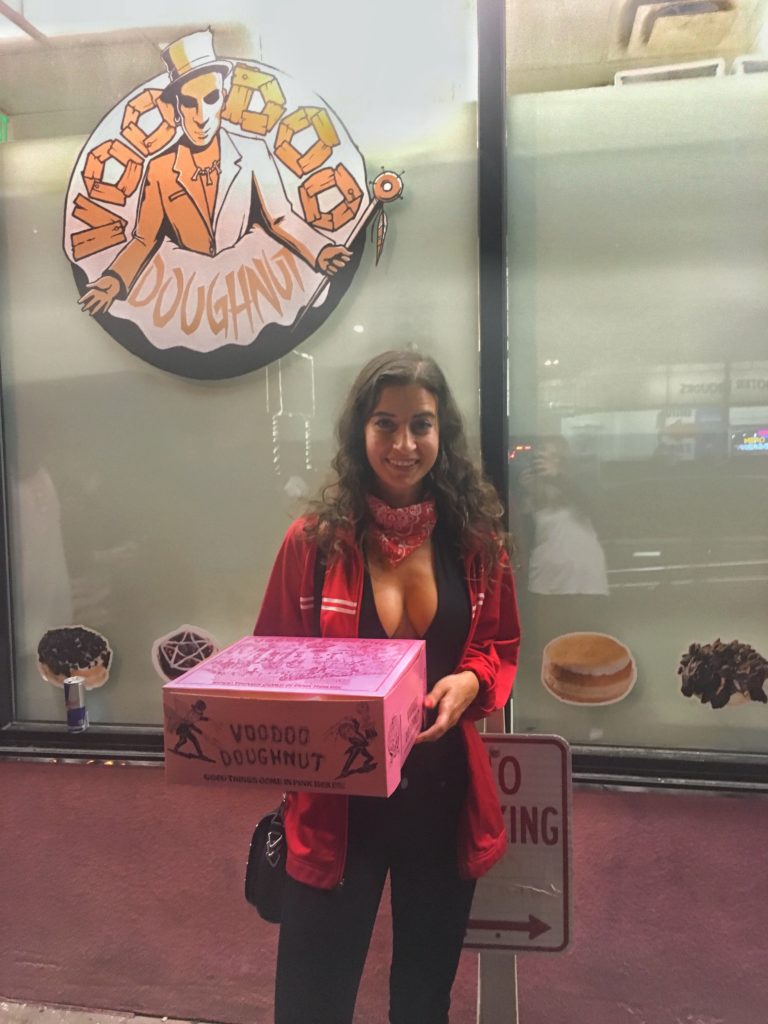 This is another great place that offers a lot of vegan options — which meant I could eat three donuts for dinner without feeling like I was having a stroke! Although I included this on my list of best cheap eats in Denver, Voodoo Donuts has a couple of other locations throughout the mid-west and west coast!
TIP: Don't make the mistake I did and plan on getting a dozen donuts at a discounted price. The cashier alerted me that the special was only if you didn't pick which donuts were in the dozen, and by that point I was already in too deep to say no. My friend and I spent about $30 on donuts. Oops.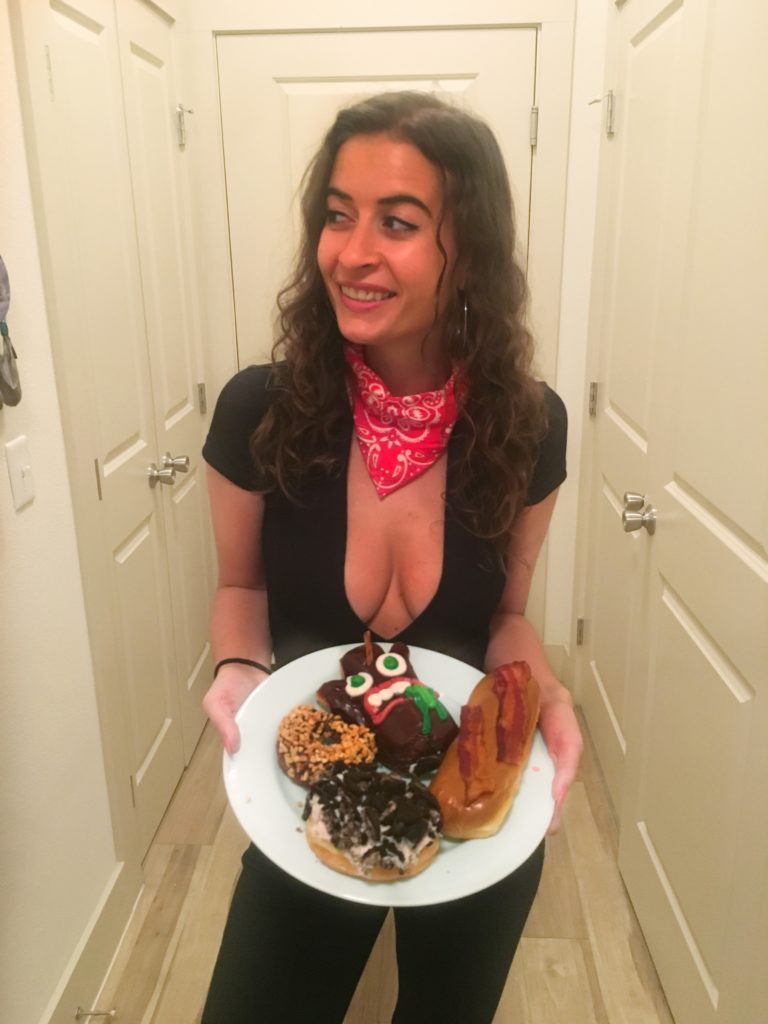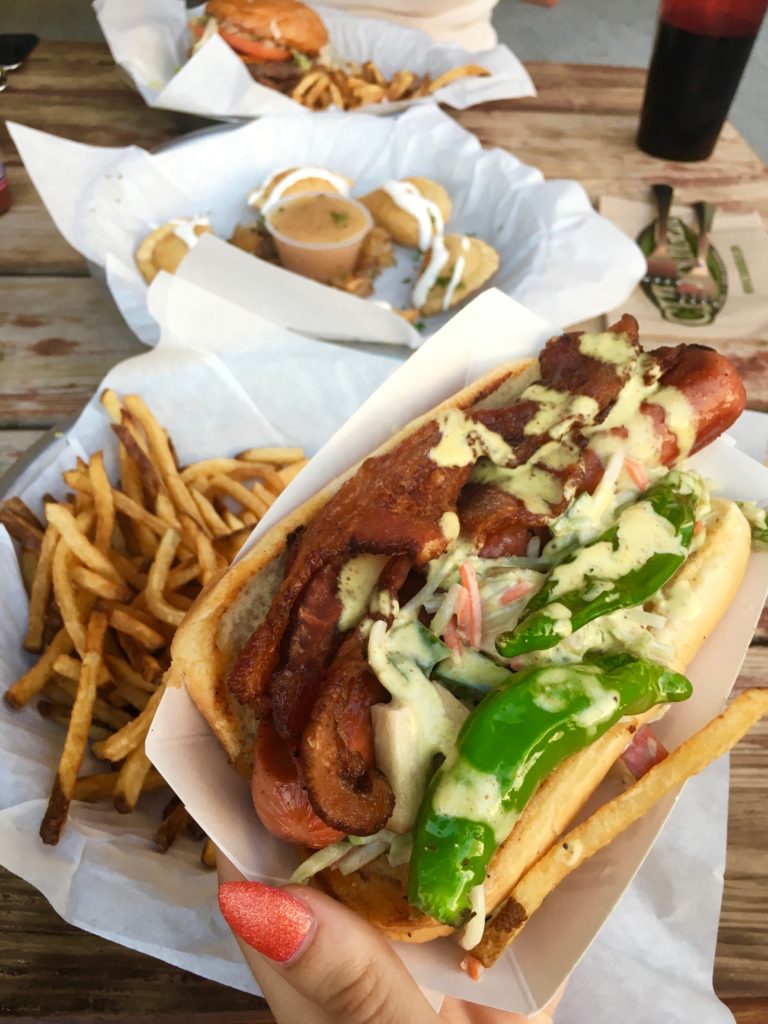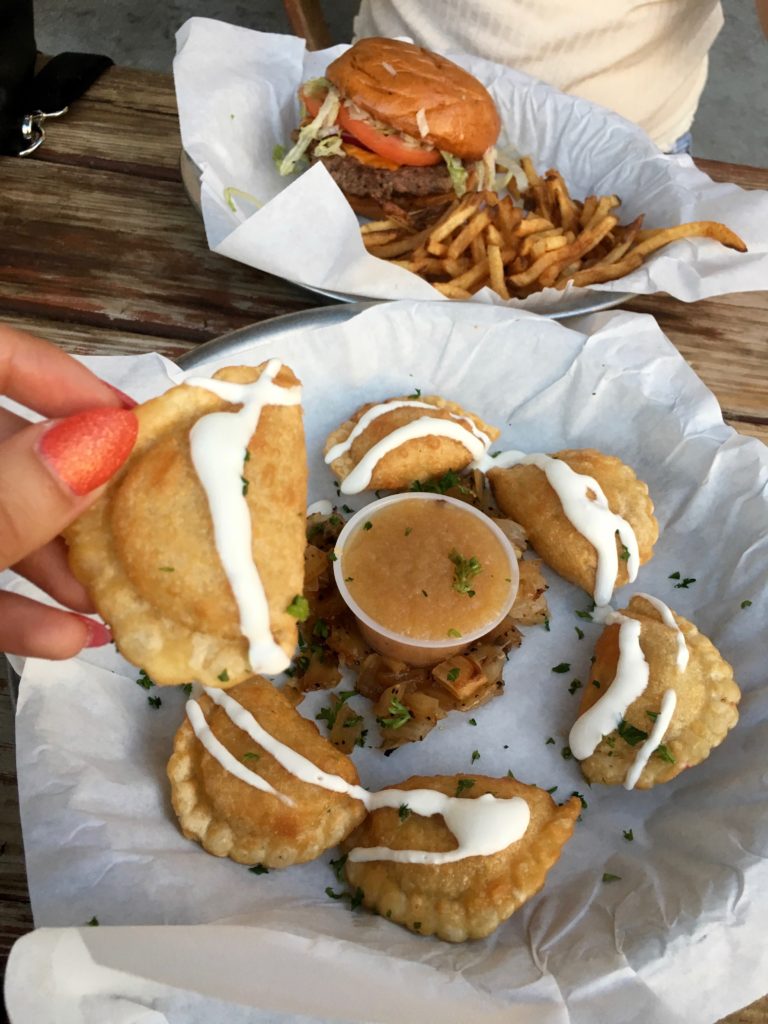 I'll admit that this isn't typically the kind of place I'd pick, but I was low-key obsessed with it after I had their ginger ketchup. Also I don't know what inspired me to order a hot dog, but I also was not mad about that. The portions were big, the flavors were big, and their Rino location had nice outdoor picnic table seating that was perfect in the evening. Also, I got drunk off one craft beer, wooh!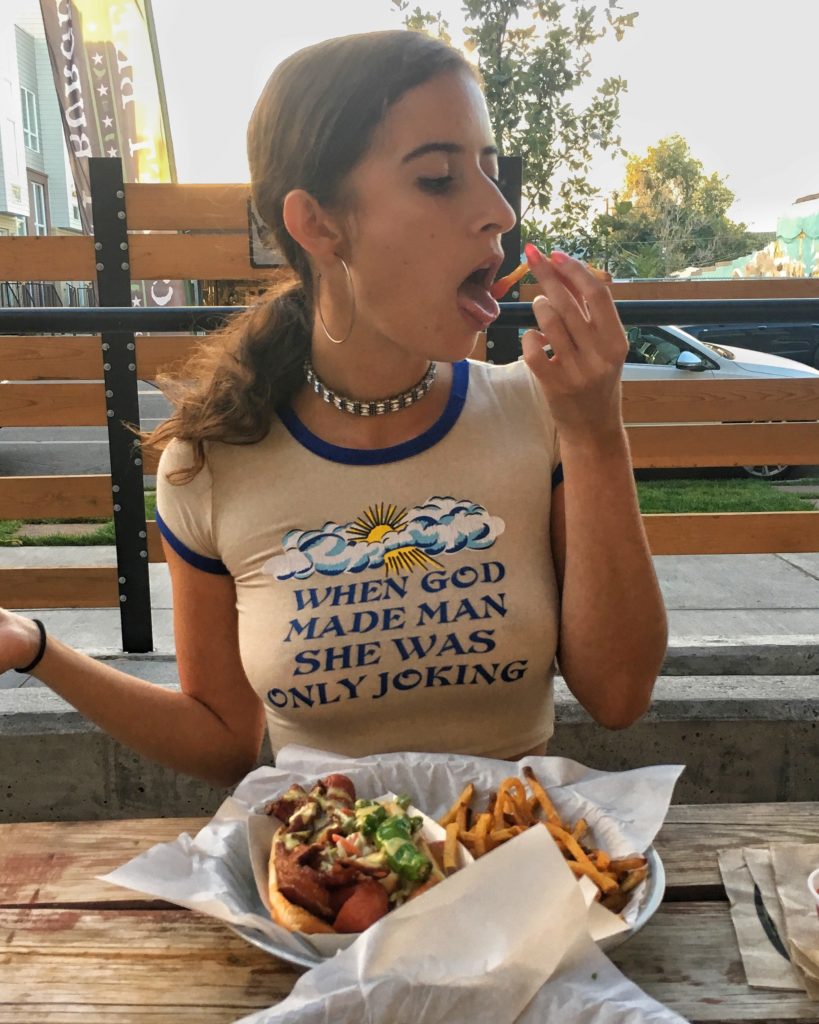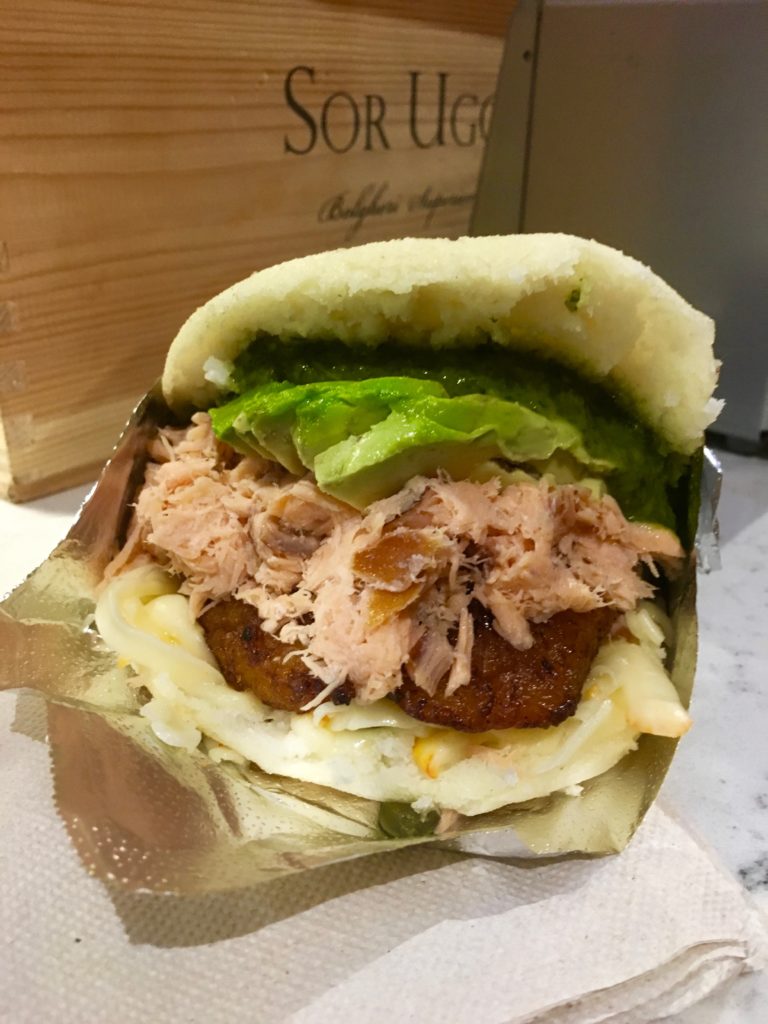 If you're an east-coaster, Avanti is basically the Smorgasburg of Denver, but smaller (or the Reading Terminal of Denver, or Union Market of Denver). On a Friday night, it was a good place to get a quick (and delicious) bite, have a drink, and potentially mingle if you're not antisocial.
There were probably at least 10 food booths to choose from, and I ended up going for an arepa spot. I'd never had a seafood arepa before, but the cashier convinced me it was a good choice (I think it was a special) so I went for it. I also added plantains to what was already included, because why not? At first glance it might look a bit small for $17, but it definitely filled me up (so much that I didn't even need 2 am pizza). Although salmon, avocado, plantains, and arepa might seem like an odd combo — it worked!
If you're slightly less adventurous, there were also many Italian spots with pasta, or places to get a burger. There was also a nice rooftop area, although it was a little too cold when I visited.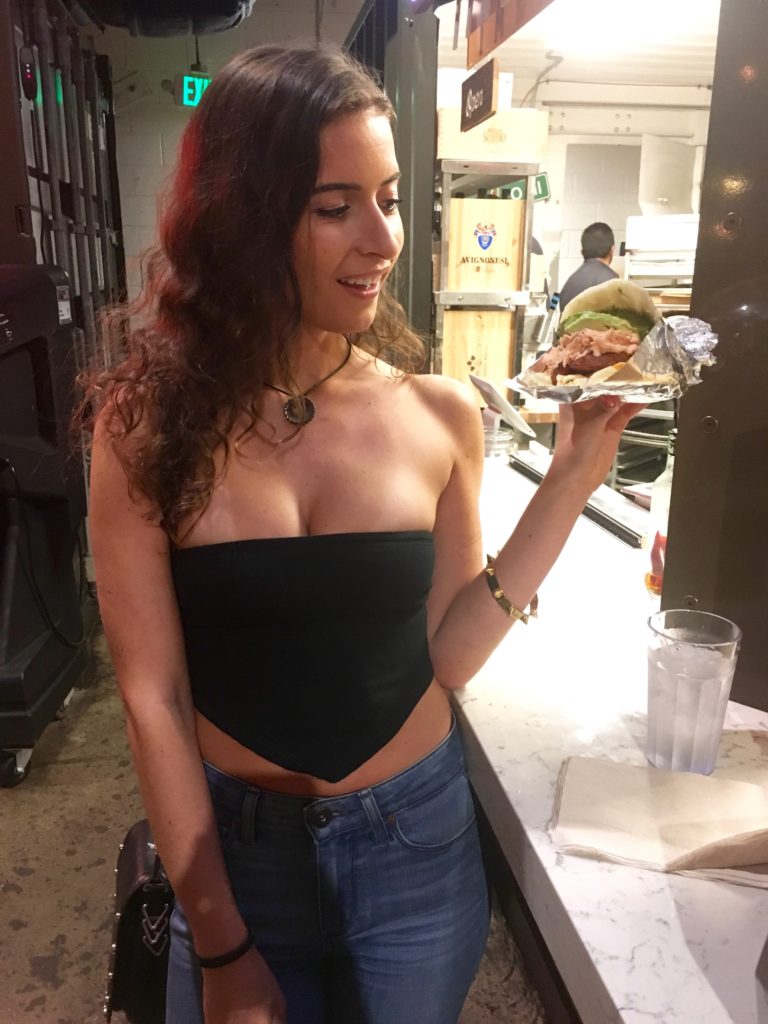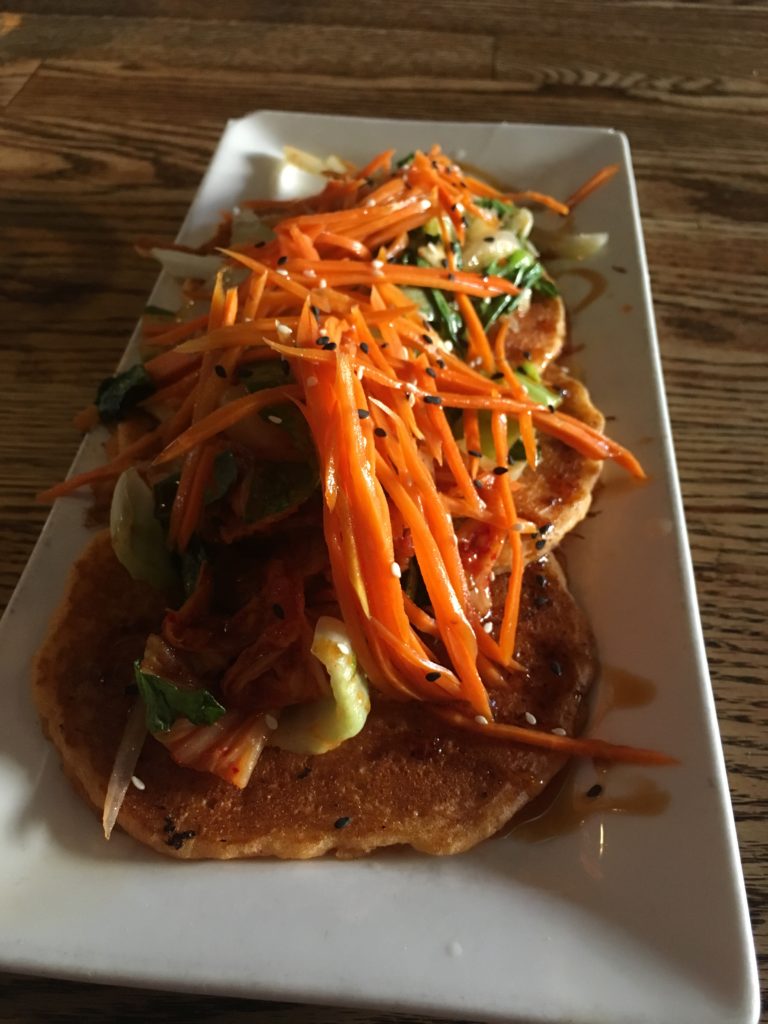 Although I'm only vegan-ish (I only stay vegan in my house), I love a good vegan restaurant. Primarily because they make the type of vegan food I would never be able to make myself at home (unless I had time to go to four different grocery stores and spend way too much $). So, it was only right that I included at least one vegan place in my list of the best cheap eats in Denver.
I visited this place for lunch and it was packed, but I snagged a seat alone at the bar and dove into some kimchi pancakes (sweet and savory dishes are my fave). The food was pretty tasty, affordable, and the restaurant had great vibes. I almost wished I had brought my laptop so I could've continued hanging out and working right at the bar.
BONUS: There's a Buffalo Exchange outlet next door — I didn't even know they existed until now!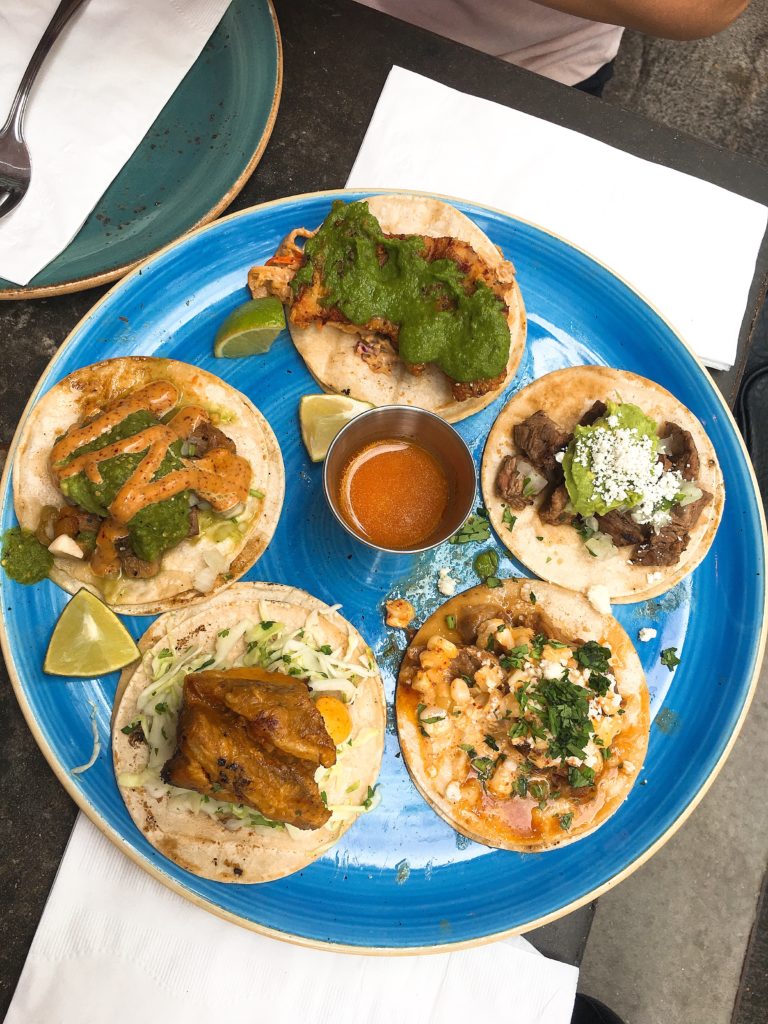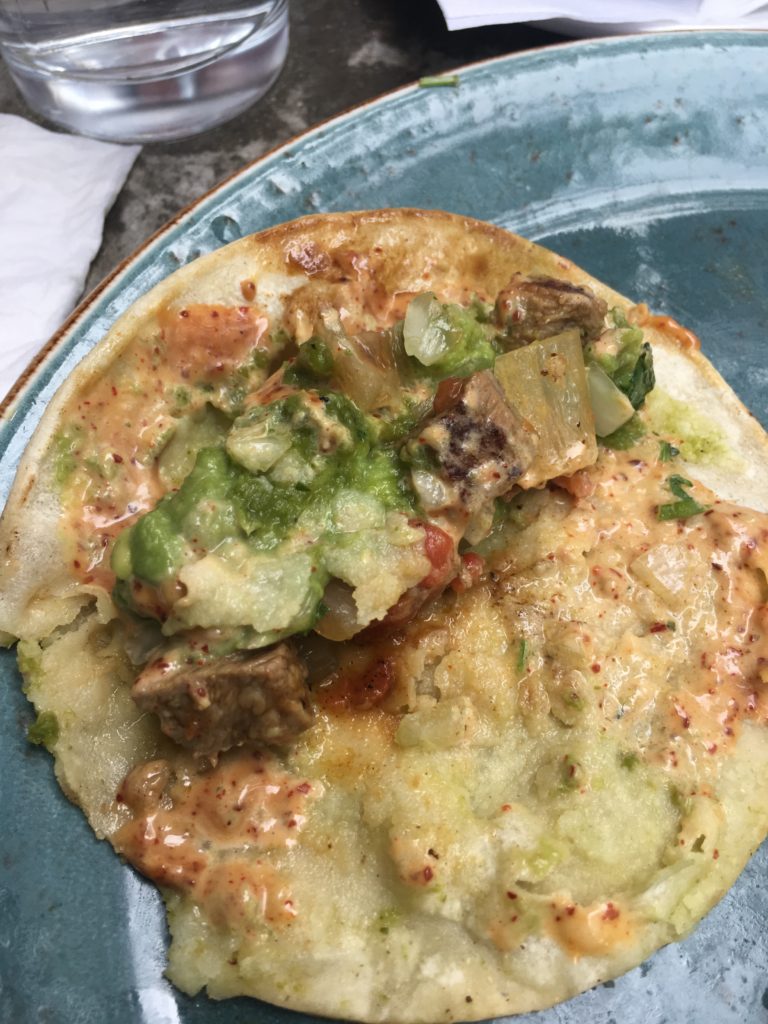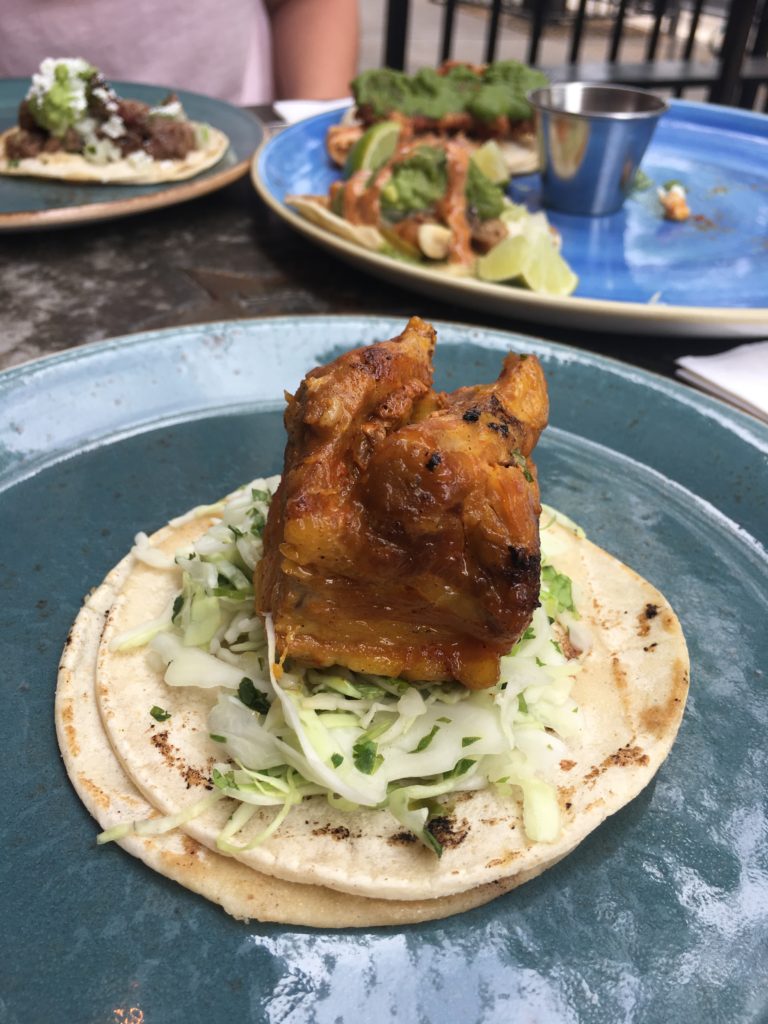 I can honestly say these are some of the best tacos I've had in a while. They were also very affordable (about $3-5 each). The waitress gave us the genius idea of taking the two tortillas that came with each tacos and splitting the contents between them, which is exactly what I ended up doing. My three tacos ended up feeling like six tacos, and although small they were mighty!
We also ate outside, which was nice.
TIP: When the waitress offers you hot sauce, know that they'll charge you for it! It also was a funky tasting hot sauce, we didn't even eat it and were kind of bummed that we were charged.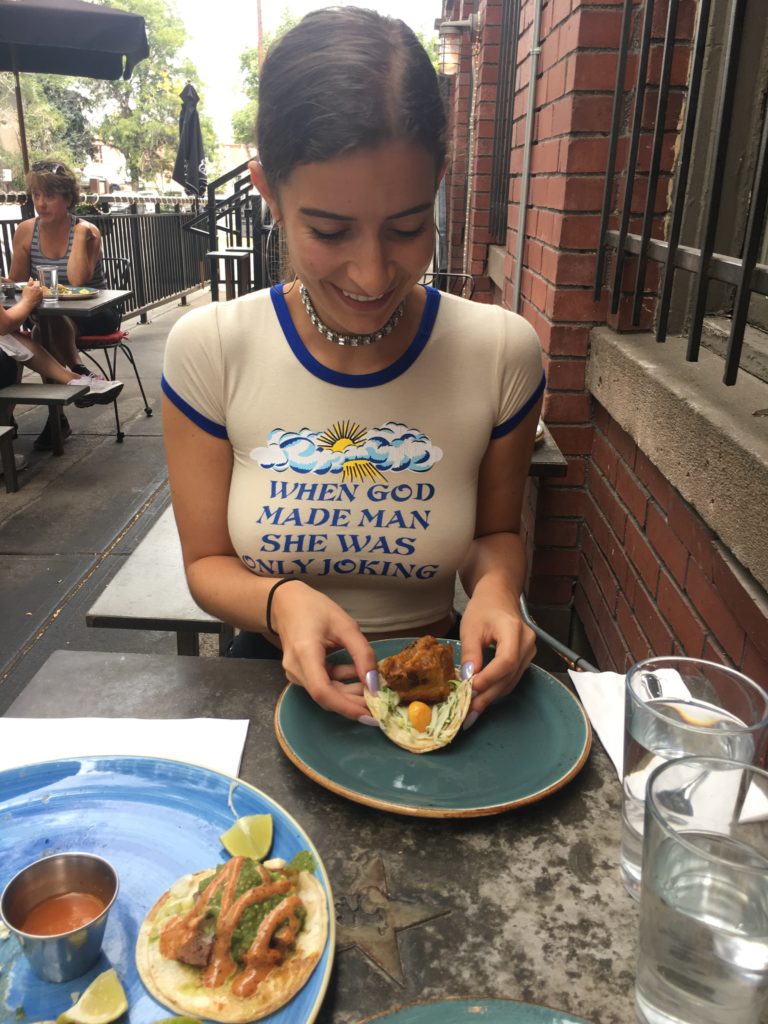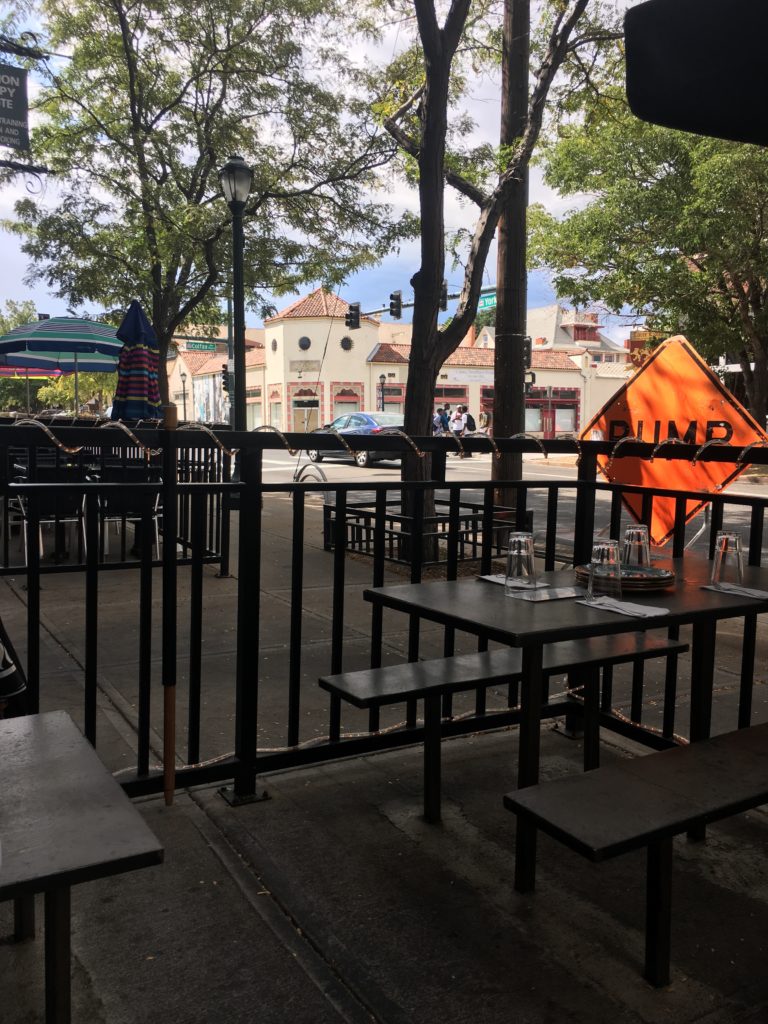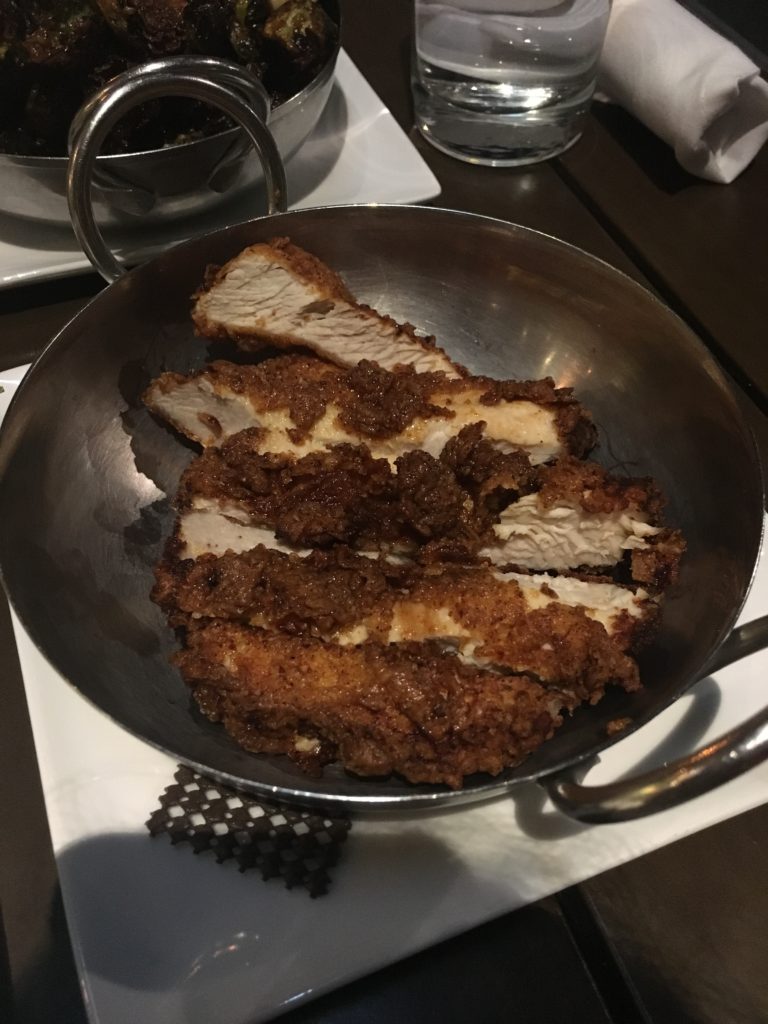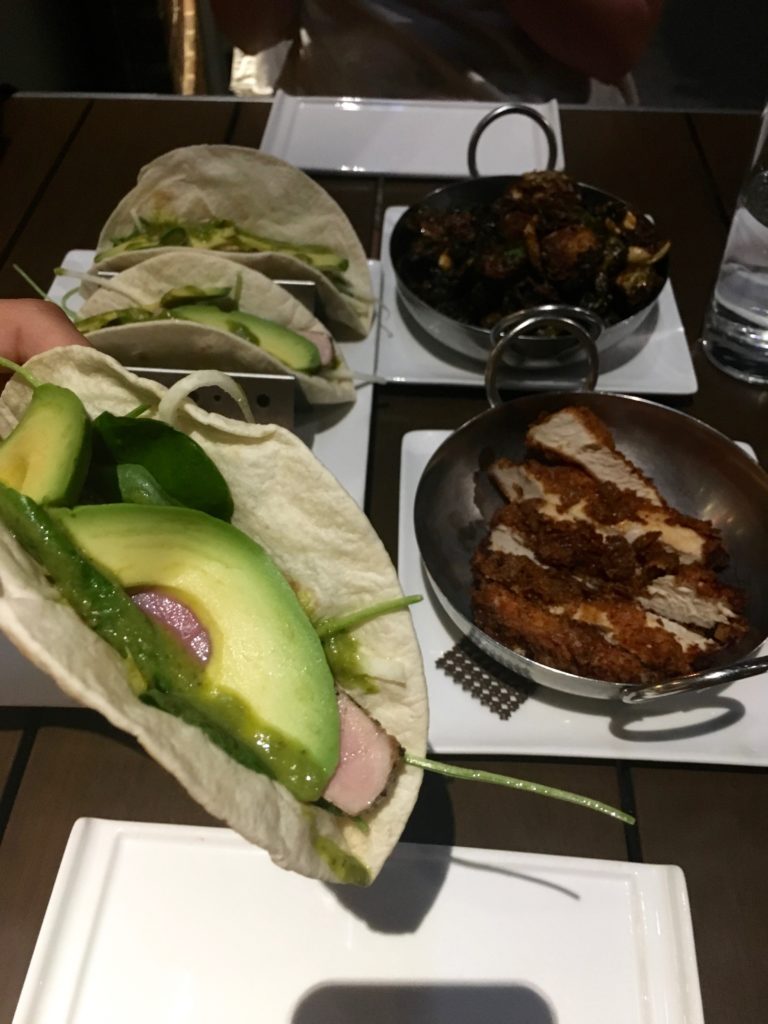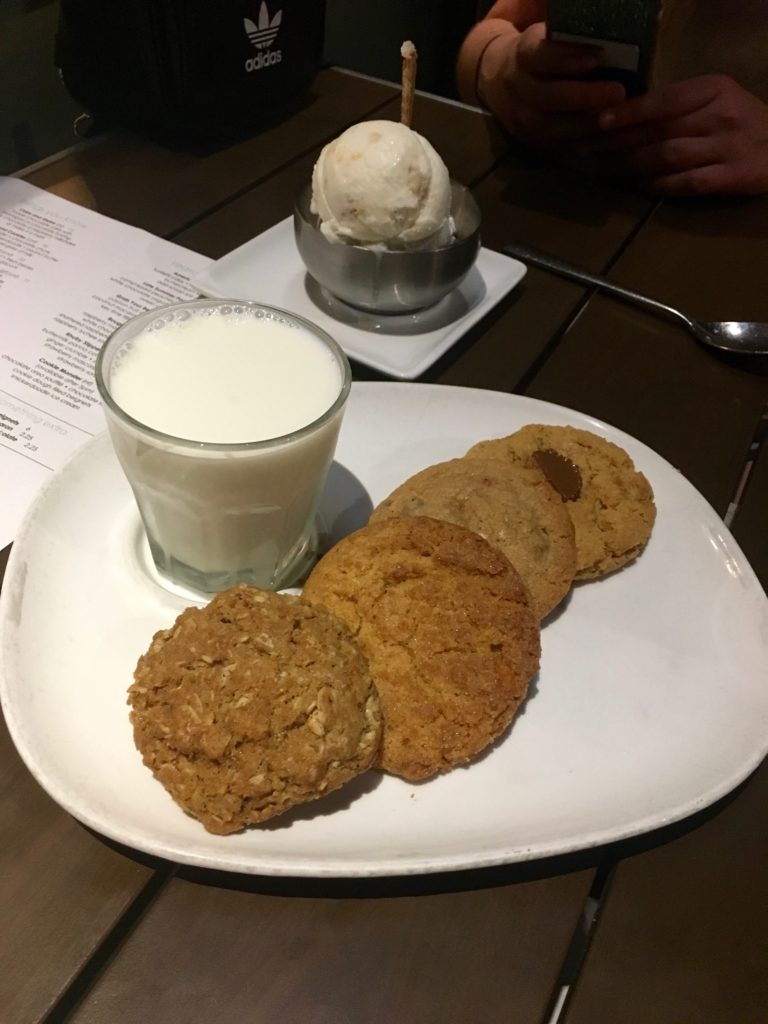 Have you noticed that half of this list of best cheap eats in Denver is focused on dessert-heavy places? I'm sorry, but I have a sweet tooth. However, along with an awesome dessert selection, D Bar also boasts amazing Brussel Sprouts, dope outdoor seating, and a cute neighborhood to walk around post-cookies. Although TBH, the dessert was the best part of this meal — next time I might go somewhere else for dinner and stop by for dessert instead.