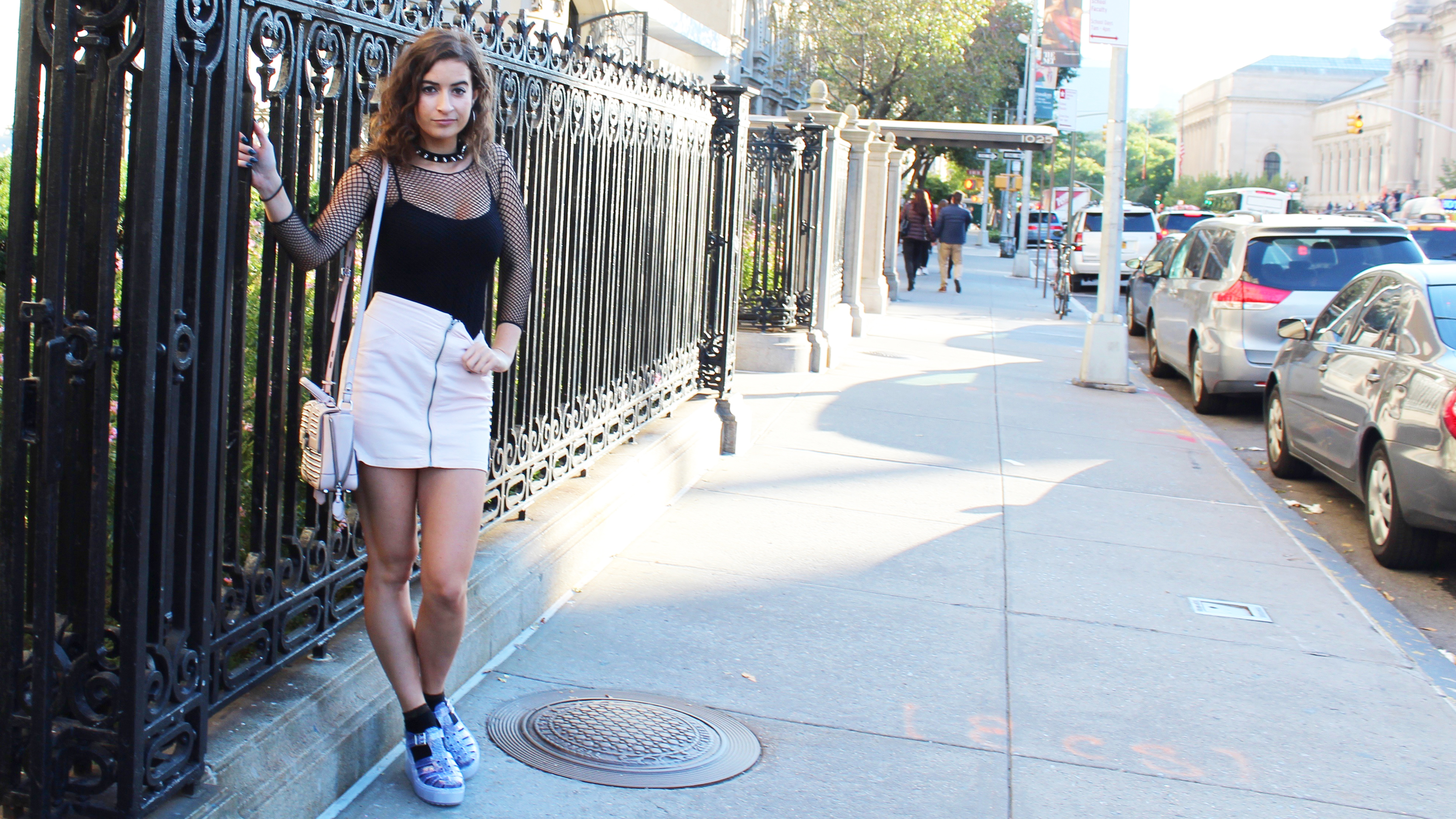 If you're scared to enter a sex shop for fear of walls of dildos and a creepy manager, you shouldn't be.
Well, as long as you're going to the right sex shops.
One sex shop I really love is Lady Love on South Street in Philadelphia. They always have an amazing selection of lingerie, shoes, and accessories. Plus all the toys are upstairs, so you don't have to face 12″ dildos if you don't want to.
I popped in there the other week and although I wanted everything, I figured I would limit myself to something on the less expensive side and something I would get a lot of use out of. So, I bought this killer spiked choker ($30) and fishnet top ($15). They also had those rhinestone chokers that everyone is wearing these days, but the nice one was $60, and I wasn't trying to spend that at the time.
I had been looking for a spiked choker like this for a while ever since I lost the one I had from Claire's in the third grade (RIP). Even though this one is kind of big on me, I like that it's well made from real leather.
As for the top, it's so versatile. This look was super simple, but I've also worn it under t-shirts, under a silk bra-let top (check it on my Instagram) and if you're feeling really sexy you could def rock a bra underneath…or pasties for a rave type look.
Another sex shop that has really cool bodysuit type lingerie is The Pleasure Chest. If you're still not down to do in-person sex shop visits, definitely check out Yandy for the lacy type bodysuits that are in right now at a fraction of the price. I just ordered a couple myself which I'll be sharing on the site soon. But in the mean time, check out how I styled these two new pieces…
Choker: Lady Love Philly
Fishnet Top: Lady Love Philly (similar here)
Tank Top: Forever 21
Skirt: H&M (similar here)
Sandals: New Look (similar here)
Bag: Rebecca Minkoff
Photos by Selina Sun