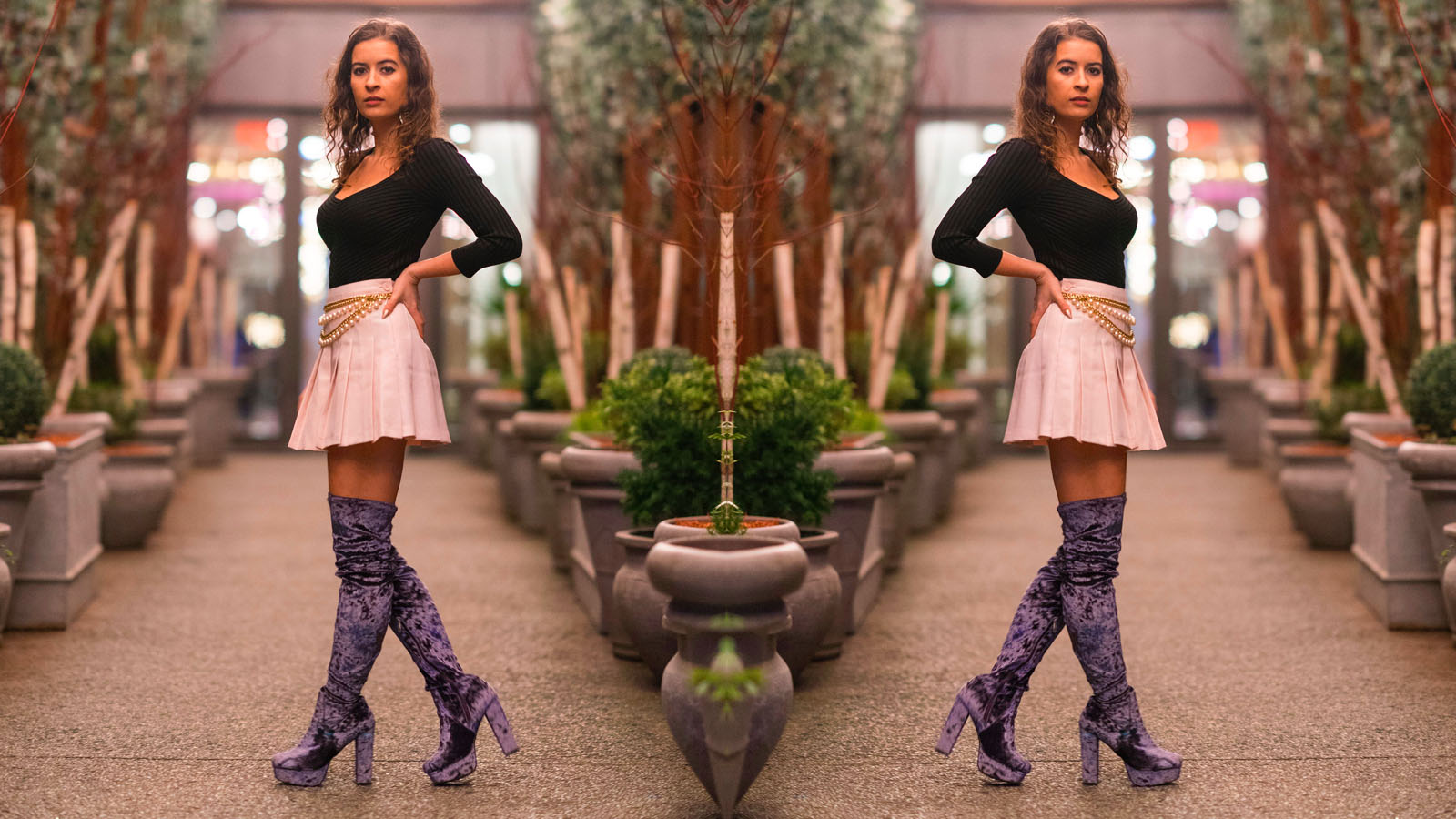 My relationship with American Apparel was a complicated one.
It largely consisted of me walking into the store with a specific clothing item in mind. I'd try on said clothing item, love the way it fit, wish it didn't expose my nipples through the thin fabric, but would consider buying it anyway–until I saw the price tag.
You see, because American Apparel clothing was manufactured in LA, the prices were way, way up for what you'd expect to pay for basics. Were they higher quality than basics from H&M? Sometimes. Did I consider paying the extra money because I knew their workers weren't being exploited? Not usually, sadly. And besides, being LA-made didn't mean that workers were being treated fairly, according to many sources.
But now that they're gone, I wish I had bought more stuff, at least, sort of. If nothing else, I'll miss the convenience. Because when you needed a specific colored clothing item at the last minute, you could almost always count on American Apparel.
I visited their Hollywood store earlier this week while I was in LA and still didn't find anything worth spending money on, even with the 40% discount. And yet, here I am in these pictures wearing a distinctly American Apparel style skirt, which was purchased for cheaper at Forever 21 and probably manufactured unethically.
Does that make me a bad person? I don't know, but if so, then everyone I know is a bad person too. I've been thinking a lot about ethically made clothing ever since I wrote this article about fast fashion and politics. I've previously always bragged about how I found a cheap version of a hot trend item, but looking at the big picture has me second guessing.
What are your stances on fast fashion? Do you prefer not to think about it? Do you vow to only purchase ethically made clothes? Do you think that it's not our problem as long as it's not happening in our country (news flash: sweat shops exist in the USA). I'd love to hear your thoughts! Feel free to comment below.
In the mean time, enjoy this look I created with my American Apparel style skirt that was actually purchased at Forever 21. Oops.
Earrings: Vintage Chanel (similar here)
Sweater: Thrifted
Skirt: Forever 21
Belt: Vintage (similar here)
Boots: Cape Robbin
Photos by Zachary Zirlin Photography